Are you sick of taking a long time to get ready only to feel uneasy and embarrassed about what you're wearing? The "effortlessly chic" look must be adopted now. Comfort continues to be preferred in this current fashion trend above unfettered flair. So don't fear. Getting this look might be simple and affordable. You can easily pull off a casual yet elegant look with simple techniques and tricks. This essay will review the essentials of effortless styles, such as choosing the right materials and accessories. Without putting effort into it, get ready to feel and look your best.
Choose the Right Basics
Starting with foundational pieces is important because they act as the foundation of your wardrobe. These timeless pieces can be dressed up or down, depending on the situation. They are also great for mixing and matching, making getting dressed in the morning effortless.
Every closet should have a few pieces of fine women's clothing. The first item is a white t-shirt. This classic item is perfect for layering beneath blazers, sweaters, or jackets and can be dressed up or down depending on your accessories.
You'll also require a good pair of jeans. Search for clothing that fits comfortably and enhances your body. Dark washes are the most adaptable and may be worn for a relaxed daytime look and a night out.
Blazers are yet another important basic. This timeless piece can be worn with anything from gowns to jeans, giving any ensemble shine. Opt for a fitted style in a neutral hue like gray, black, or navy.
Finally, comfortable yet stylish sneakers are a must-have for any casual look. White sneakers are a classic choice that goes with everything, but feel free to experiment with different colors and styles.
Remember your style and what flatters your body when choosing the right fit, fabric, and color for each basic item. Be bold and try different sizes and styles once you find the perfect fit.
For fabrics, choose natural materials like cotton, linen, and wool that are breathable and comfortable. As for colors, stick to neutral shades like black, white, gray, and navy that can be easily mixed and matched.
Building a wardrobe of versatile and timeless basics is the key to pulling off an effortlessly chic casual look. Start with a white t-shirt, jeans, blazer, and sneakers, and build from there. Remember to choose the right fit, fabric, and color for each item; you'll look chic daily.
Accessorize with Intent
Accessorizing is the key to effortlessly pulling off a casual look. With the right accessories, you can easily elevate your outfit from basic to chic without the sweat. Here are some suggestions on how to accessorize with intent:
Emphasize the Power of Accessories
Your look can change and become more unique with the right accessories. Even wearing a plain t-shirt and jeans may quickly elevate your appearance and make you look more put-together and fashionable. So, investing in some durable accessories is crucial.
Must-Have Accessories
Accessories must-haves include a statement necklace, a vintage watch, a pricey purse, or a chic pair of sunglasses. Any appearance may be refined by mixing and matching these essential clothing items to create a range of outfits. These items in your collection will help you complete your desired style, whether you're striving for a sleek or boho vibe. So invest in some high-quality clothing and enjoy trying on several outfits to find which suits you the best.
Mix and Match
While accessorizing, mixing, and matching various items produce a unified style. Add many tiny necklaces or wear a bold necklace with a plain t-shirt and trousers for a more bohemian look. You can experiment with textures and colors to give your outfit additional interest.
Play with Proportions
We all love the comfort of casual clothes, but sometimes it can be hard to look effortlessly chic. Fortunately, playing with proportions is one simple way to upgrade your casual style. Here is some advice on how to do it:
Creating Visual Interest and Balance
Playing with proportions involves mixing and matching different sizes and shapes to create a balanced and visually interesting outfit. This can be done by pairing an oversized top with fitted bottoms or vice versa. That creates contrast and adds dimension to your outfit, making it look more put-together.
Mixing Oversized and Fitted Pieces
Combining large and fitting pieces is one simple method for experimenting with proportions. Consider wearing a loose-fitting sweater with leggings or slim jeans. Alternately, dress in a fitted t-shirt with a maxi or wide-leg slacks. It gives off a chic, carefree appearance ideal for everyday wear.
Accentuating or Downplaying Body Parts
Playing with proportions can also help accentuate or downplay specific body parts. Wear a fitted top or belt over a loose-fitting skirt or pants to draw attention to your waist. Your waistline will be highlighted, and an hourglass shape will result. Conversely, to hide your hips, wear an enormous shirt or cardigan and pair it with skinny pants or leggings. That will give you a more balanced appearance and hide your hips.
Add a Pop of Color or Print
Many of us wear all-black or neutral ensembles when we want to dress casually. Although there is nothing wrong with a timeless monochromatic style, a flash of color or print may elevate your ensemble. Here are some suggestions for how to easily add some color or print to your casual outfit:
You may stand out from the crowd and give your clothing some personality by adding a flash of color or print. It's an easy way to add flair to your ensemble and display your style.
Think about the mood of your clothing while selecting colors and prints. Use mellow hues or understated designs for a more carefree appearance. Use bold hues or striking patterns to make a more forceful statement. Also, you can combine prints and colors that go well together. For instance, a lively and enjoyable ensemble involves wearing a striped blouse and a floral skirt.
Start simply if you're not used to incorporating colors and prints into your clothing. Simple methods to add color include sporting an eye-catching scarf or pair of shoes. Add a patterned blouse or skirt to an otherwise neutral ensemble if you wish to wear prints. If you want to mix and match designs, stick to patterns with comparable color schemes or sizes. You could pair a small-polka-dot shirt with a larger-polka-dot skirt. Keep in mind that having fun and experimenting with new styles are vital!
Master the Art of Layering
The best approach is to become an expert in layering. The effortlessly elegant appearance you've been looking for may be achieved with layering by adding depth, texture, and character to a casual outfit. You may master the layering technique by following this advice:
Layering Essentials
Let's start with the fundamentals before delving into the various layering techniques. The following items are necessities for layering that you should keep in your closet:
 Lightweight tops are ideal for layering beneath jackets, cardigans, or sweaters.
 Cardigans: Wear a cardigan over a t-shirt or blouse for a more put-together appearance.
 Scarves: Using a scarf to keep warm and add texture and color to your clothing is a terrific idea.
 Denim jacket: A denim jacket is a timeless layering item that looks good with everything.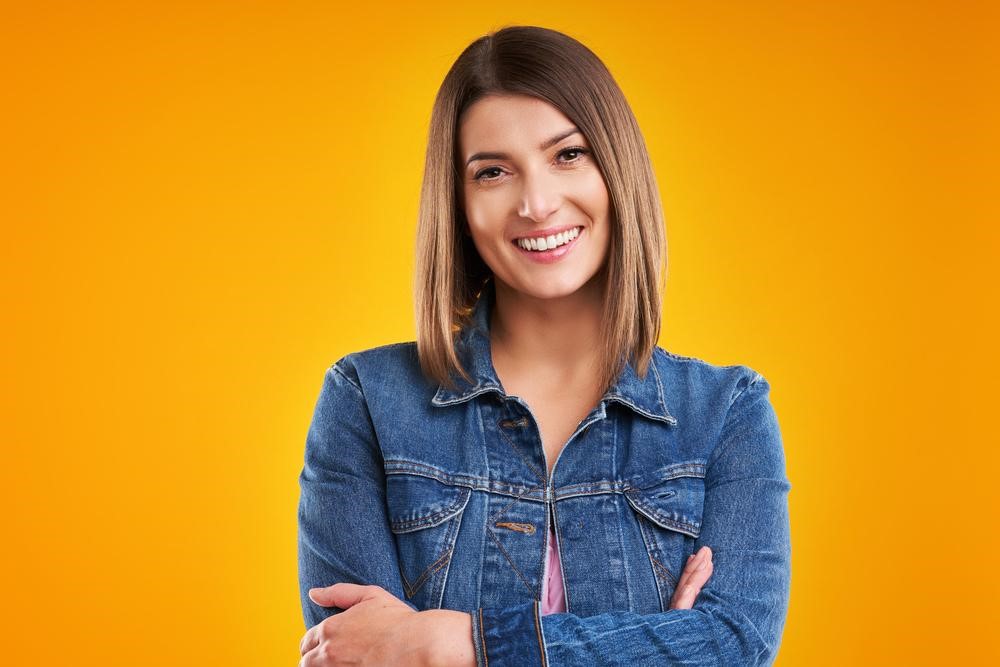 Different Ways to Layer
Now that you have your layering essentials, it's time to experiment with different ways to layer. Here are some concepts to get you started:
Layer a blouse under a sweater or cardigan.
Wear a denim jacket over a dress or jumpsuit.
Layer a long tunic over leggings or skinny jeans.
Pair a blazer with a t-shirt and jeans for a casual look.
Tips for Layering
Layering can be challenging, especially if you worry you'll appear clumsy or disorganized. The following advice will help you layer like a pro:
Adhere to lightweight materials and avoid products that add extra bulk by being too large.
To give your clothing appeal, choose contrasting textures.
Play with proportions by mixing longer pieces with shorter ones.
Feel free to test and have fun with your layers.
Also Read: How To Appear Beautifully In A Mini Dress
Conclusion
We've now covered the techniques for creating a casual ensemble that is stylish and carefree. These pointers can assist you in enhancing your everyday style without sacrificing comfort, from picking the appropriate fabrics and colors to accessorizing with statement pieces.
Keep it straightforward, choose timeless items you can mix and match, and feel free to try several combinations until you find the one that works best for you. You may effortlessly get that carefree yet fashionable style that everyone loves with a bit of ingenuity and hard work.