One of the most critical aspects of looking for the perfect engagement ring for yourself or your loved one is deciding on the right engagement ring setting. The ring setting and style are important for determining how the ring appears and for determining which diamond is the best option for you. The appearance and charm of engagement rings can vary greatly. Despite being made of the same metal, the style of every ring is different, with different costs. Some designs are light, simple, and graceful, making them excellent choices if your spouse prefers a classic, lasting appearance. In contrast, some have a halo and side diamonds to add to the ring's attractiveness.
Are you finding the perfect ring setting and seem confused? We realize how intimidating and complicated the world of diamond rings can be, and here is why we have jotted down a few popular engagement ring settings to help you choose and create your dream ring.
Solitaire Ring Setting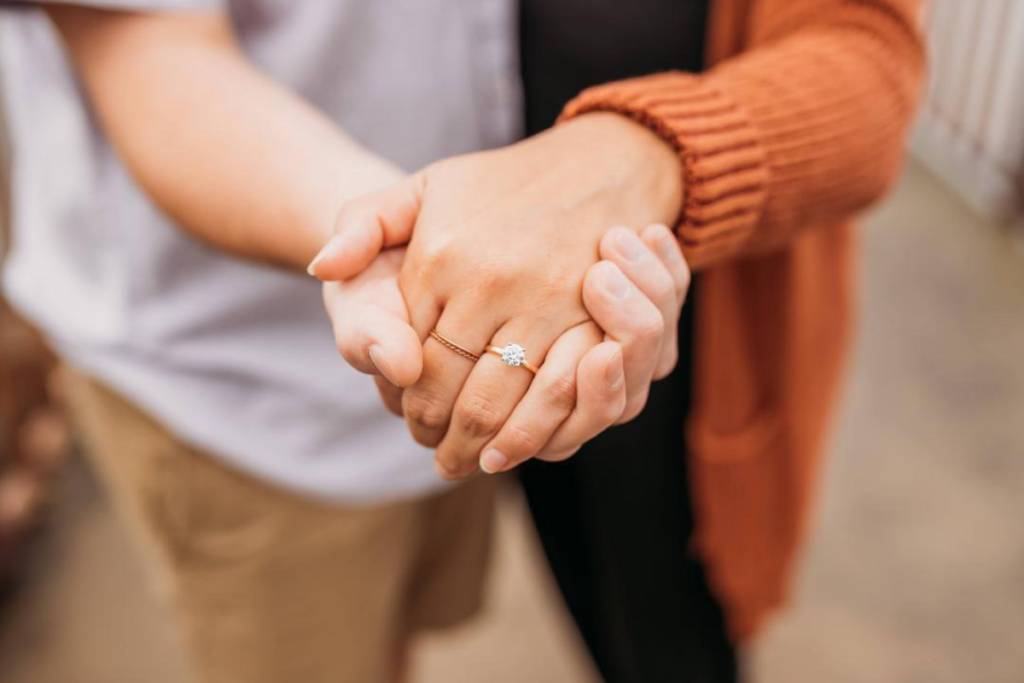 Four Prong Solitaire Diamond Ring (rose gold)
The classic solitaire setting will never go out of fashion. The solitaire is the most well-known ring setting, featuring a single stone, generally a diamond, in an engagement ring. Even better, the setting is considerably less expensive than many engagement ring settings. Most solitaire settings have four or six prongs; the former allows you to see more of the diamond, while the latter is more secure. An advantage of this setting is that there is less metal present, which means more diamond to stare at and more light that can pass through the diamond, increasing its sparkle.
Three-stone Ring Setting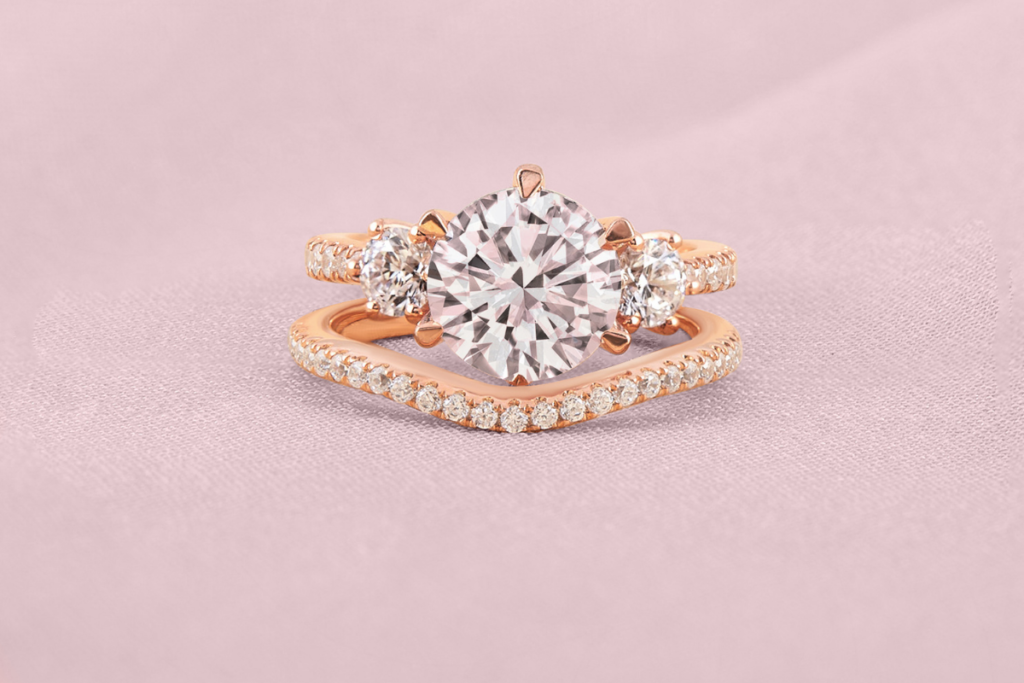 The three-stone engagement ring setting has an unexpected trio of well- proportioned stones. Round and fancy-shaped central stones are combined with complementary facet stones to create a vision of exceptional beauty. The three stones represent the couple's history, present, and future and places closer together. These stones might all be the same length or, as is often the case, the center stone will be larger than the two side stones. And we can customize the setting with side stones such as ovals, cushions, and emeralds.
Halo Ring Setting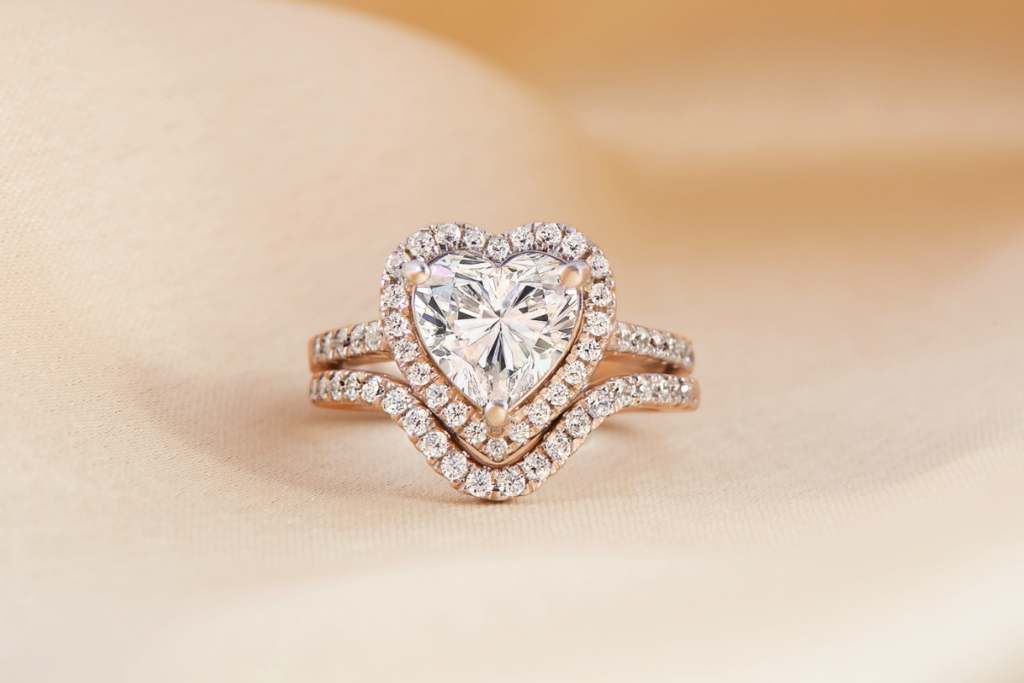 The halo effect refers to the placement of diamonds in a concentric circular or rectangular pattern around the center stone. The halo setting makes the middle stone appear larger, which is an excellent choice for enhancing the appearance of the diamond and adding to the overall glitter of the ring. A single dispersed halo, or many halos, or a more elaborately formed halo, should be present on your ring (think: latticework, twisted bezels, or floral motifs). A halo setting might be a perfect way to save money on a smaller diamond without compromising the ring's overall appearance.
Vintage Ring Setting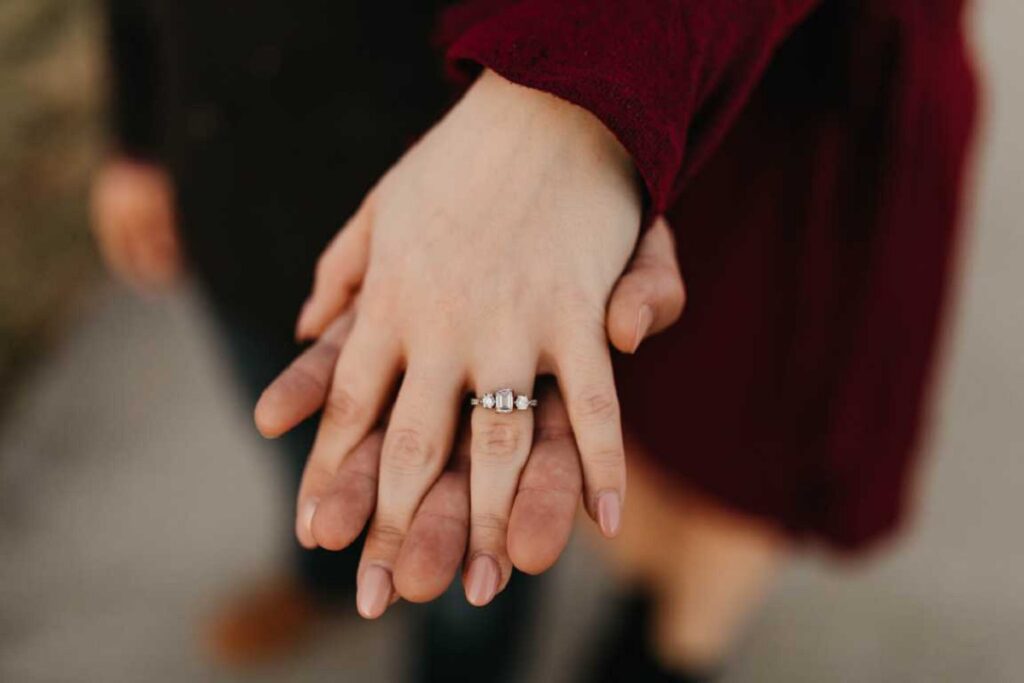 (Tiara Diamond Ring)
Many vintage engagement ring patterns are created to fit specific historical periods of jewelry fashion. Such as Edwardian, Art Deco, and Victorian-era patterns. Often, these pieces of jewelry have intricate elements such as filigree and milgrain.
Also Read: Wedding Dress Cleaning and Preservation
Final Thoughts
Your ring setting inspires the rest of your ring design. Personal style and choice and the wearer's lifestyle play a big role in selection. Once you've decided on a setting, you'll need to choose a diamond that complements your style and budget to complete your engagement ring setting.