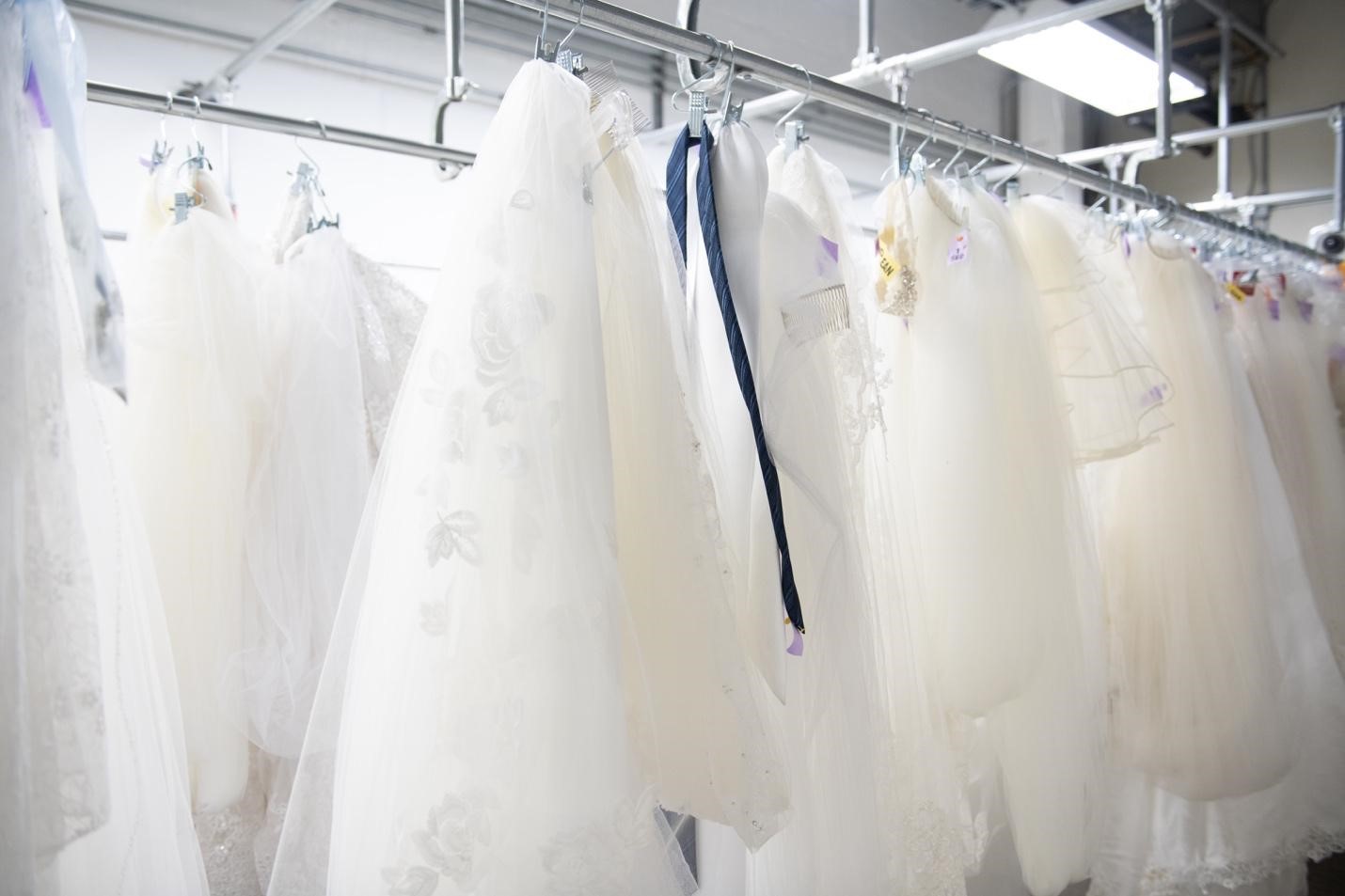 It's not a good idea to store your gorgeous gown in the attic since it may mildew if the temperature changes too much. Professional wedding dress gown cleaners will always inform you that storing your particular gown in a PH-neutral box with acid-free tissue is the best way to protect it.
After your wedding, try to dry clean your gown as soon as possible. This reduces the risk of oxidization of untreated stains.
Even though the dress appears to be clean, stains such as sweat and beverages stains might dissipate yet begin to damage the fabric over time. On the day, avoid rubbing stains; if you spill anything on your dress, wipe it lightly rather than rubbing it; rubbing can permanently harm the fabric. Give the dry cleaner the first chance to remove the stains when it comes to stain removal.
The most crucial aspect in successfully washing your dress is experience; select a reliable wedding dress cleaner.
Request to view the gown before it is packed; even if the cleaning results aren't flawless, it's best to inspect your gown after it has been cleaned. Then you may talk about whether or not you should pursue further treatment. No dry cleaner can promise 100% success all the time (any dry cleaner who offers you cleaning guarantees over the phone is a magician, not a professional), but knowledge and the most up-to-date procedures can help you get the best results.
Find a dry cleaner before the event so that if something goes wrong on the day, you can get your dress fixed promptly. You can even send a friend or family in with your dress if you are going away for an extended honeymoon.
Professional dry cleaners rely on labels; if you remove them, save them so you can provide the required information to the dry cleaner.
Wedding gowns are frequently embellished with extra elements such as trimmings and beads. This might create a slew of issues for the dry cleaner. Some beads are not appropriate for dry cleaning and may melt or disintegrate during the process; a qualified dry cleaner will test them first. Other embellishments, like glitter, can be put on; however, the adhesive can typically disintegrate during dry cleaning, resulting in the removal of the adornments. One method to avoid these issues is to consult with the bridal gown maker before cleaning and confirm the dress's care guidelines.
What do you do now that your dress has been cleaned?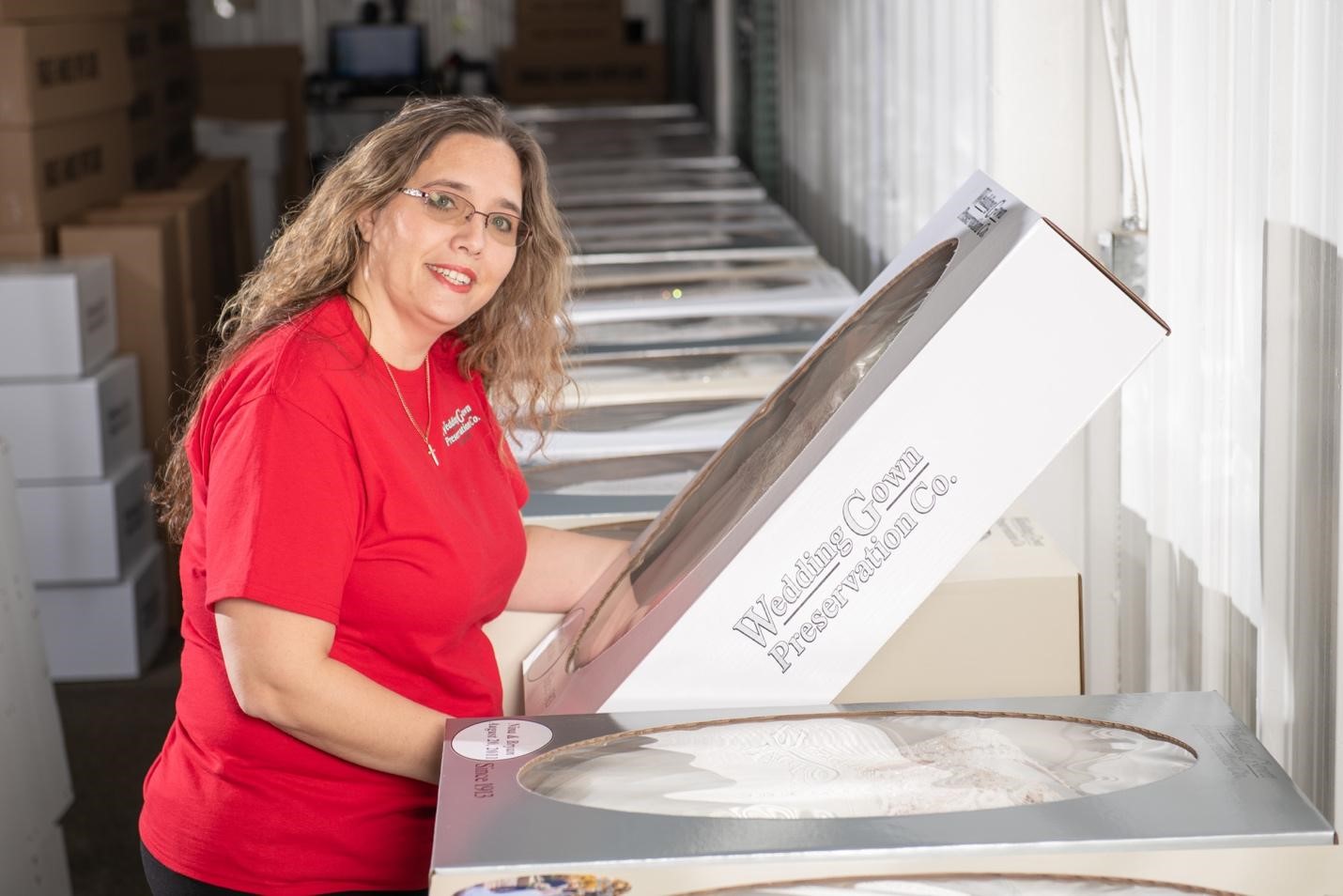 Storage and Preservation
It's also a good idea to turn your garment every few years to prevent permanent wrinkles from forming in the fabric. Clear drink stains can dry clear. But if they're sugary and aren't cleaned from the cloth, they'll become brown over time.
It's possible that if you haven't cleaned your dress in a long time after your wedding, you won't get fantastic results, but it all depends on the fabric. Silk textiles are notable for clinging to colours and stains, including red wine, sweet stains, and even grass and dirt. Because the polyester fabric is easy to clean, satin polyester wedding gowns tend to look the finest after cleaning. A professional wedding gown cleaning service can advise you on the best approach to clean a wedding gown.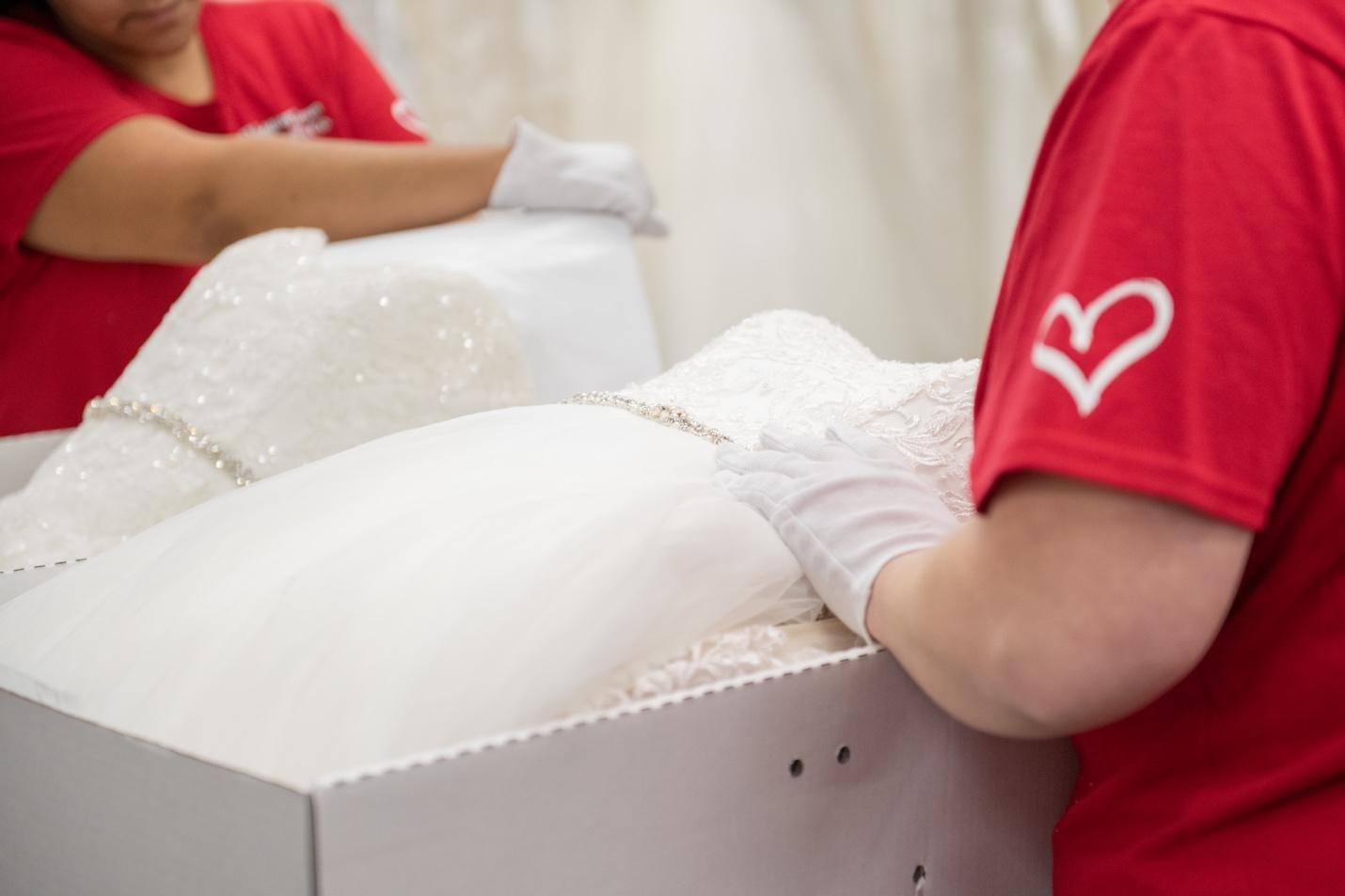 What Is Gown Preservation?
Wedding gown preservation is a specific cleaning and packing method that ensures your gown is returned to its original new state. Professional cleaners will thoroughly check your gown, including the materials used, embellishments, and various stains, and will be able to advise on the best cleaning procedures based on their expertise. Your gown is wrapped in acid-free tissue and placed in an acid-free box once it has been cleaned. Wedding dress cleaners recommend getting your gown cleaned as soon as possible after your wedding since certain stains might become permanent if you wait too long.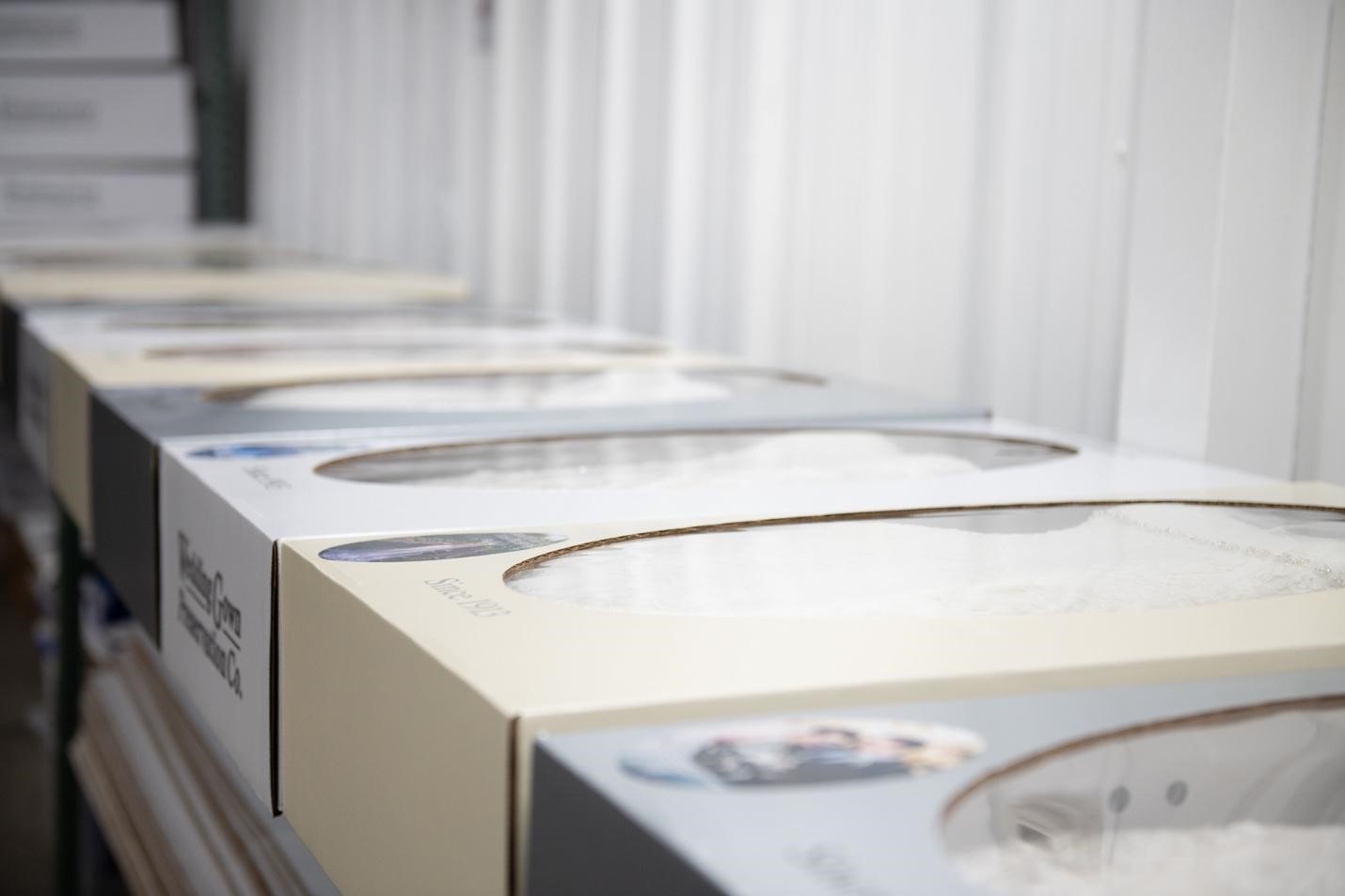 Packaging away for years to come
Professional cleaners will be able to advise you on this when you discuss your gown with them. To protect your gown, it should be stored in an acid-free and PH-neutral box. The correct size box should always be chosen to allow the gown to breathe and adjust to changing temperatures. A too-small box may crush the fabrics, while a too-large box may cause the dress to fall into one corner and be squashed.