Every girl should look for comfortable and stylish cotton Kurtis to play on the trend. Of course, in such hot weather, no one can think about dressing or dressing heavy when leaving the house as it is just a smooth and comfortable fabric, which is one of the top priorities. But what if you strike a balance between comfort and style? Yes, the best solution to this question is stylish and soft cotton Kurtis to resist heat.
White Cotton Asymmetrical Kurtis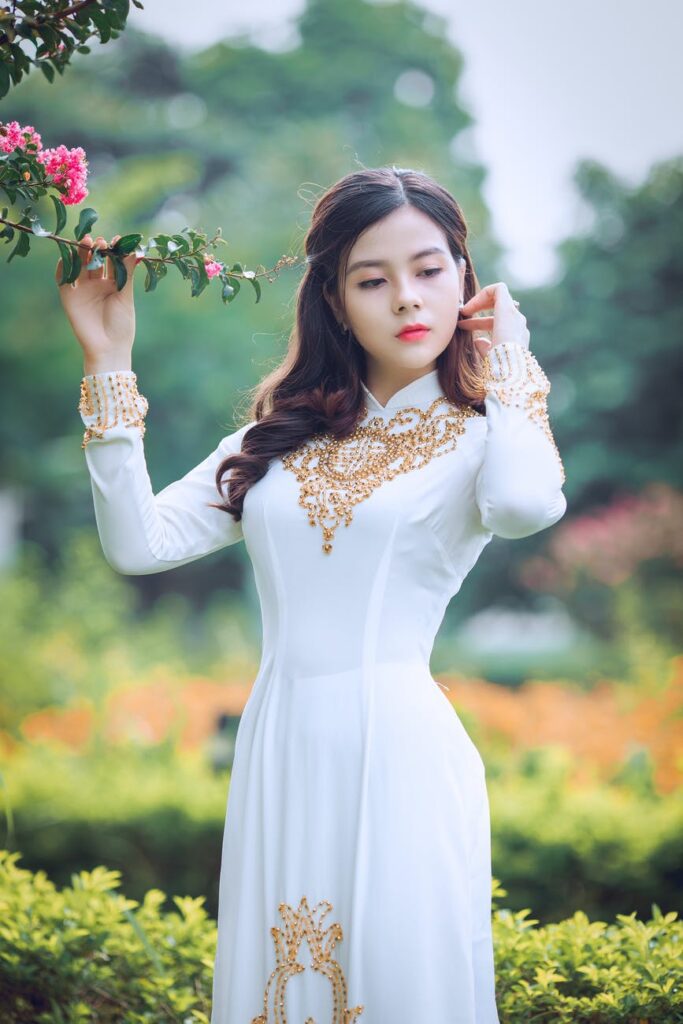 Currently, all women adore white Kurtis, especially in the hot summer season. The asymmetrical white cotton Kurti is a perfect addition to your wardrobe collection. The beautiful tail of the asymmetrical Kurtis sets it apart from other styles.
Also Read: Women Foot Wear Styles
Long light green cotton Kurti
The bright and vibrant green color of the long Kurtis can make your dull day a beautiful day. The flowing style of this Kurti, along with the comfortable and smooth cotton fabric, is airy and cool. To combine this casual cotton Kurti, you can wear it with ballet flats or bellies instead.
Straight peach cotton Kurti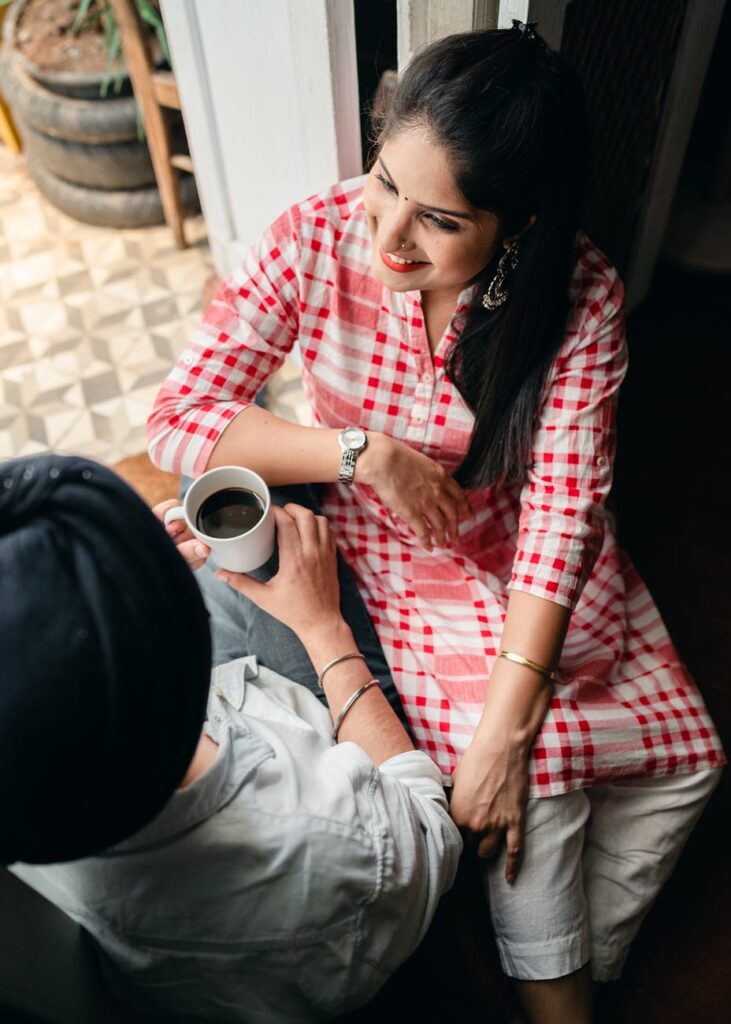 Since all girls prefer light shades in summer, it's important to note that the Kurti colour should be soft, just like this peach cotton Kurti. Short, simple, and gorgeous peach cotton Kurti will go perfectly with a white or cream palazzo or any other undergarment.
Gray cotton Kurti slit on the front
If you are a fashionista and you dear to wear modern clothes, go for this split-front style cotton Kurti in gray color. Nowadays, Kurtis, with a slit front, is incredibly prominent and can easily combine with palazzos, drainpipes, or leggings. This stylish cotton Kurti and its beautiful prints will make you're ordinary look extraordinary.
Light Pink Anarkali Kurti
The light cotton fabric and the color pink are a perfect combination for summer. To add elegant and graceful cotton Kurtis to your Wardrobe, you should buy light pink Anarkali Kurtis , some trendy models, and variations. From simple to designer and from cheap to expensive, you can get a wide variety of Anarkali cotton Kurtis.
Long Kurti cream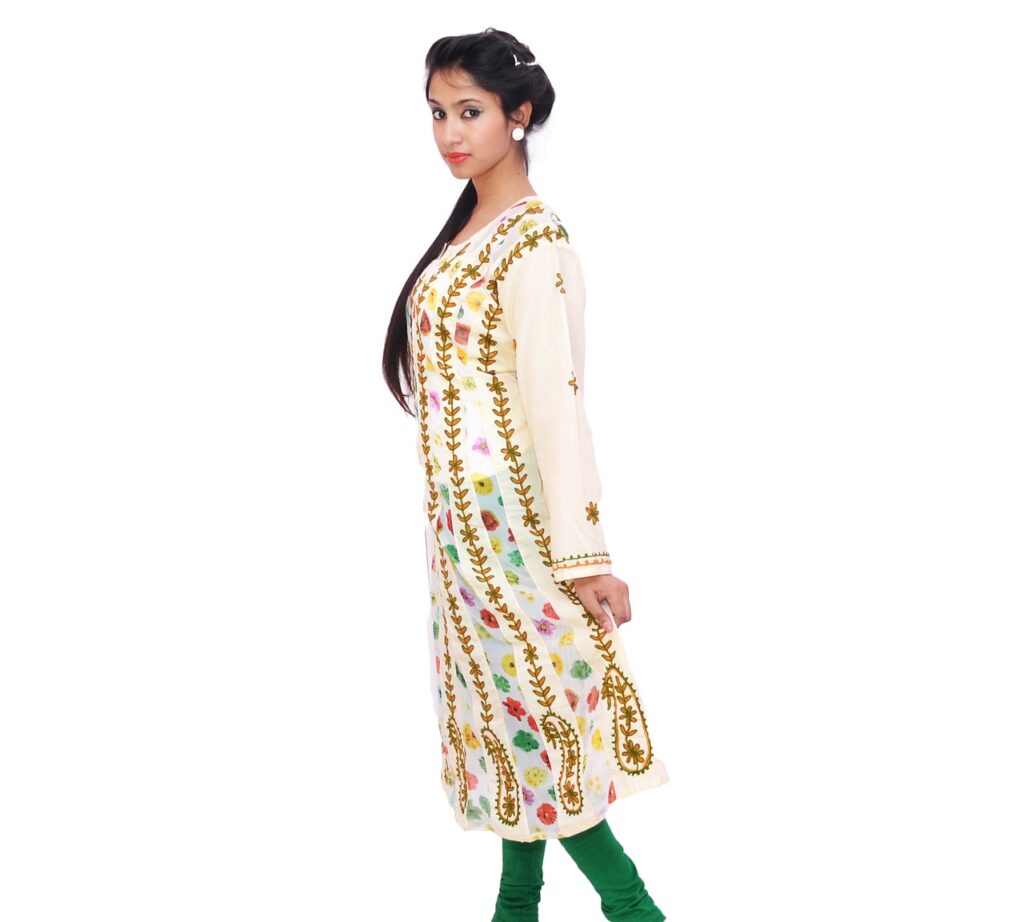 In addition to white Kurtis, you can also choose long cream Kurtis to add a little edginess to your usual casual outfit. To add a touch of attention to your overall look, be sure to choose the beautiful and comfortable cream cotton Kurti in a long, loose style. It is better to pair them with flats, bellies or high heels for a gorgeous look.
Yellow tulip Kurti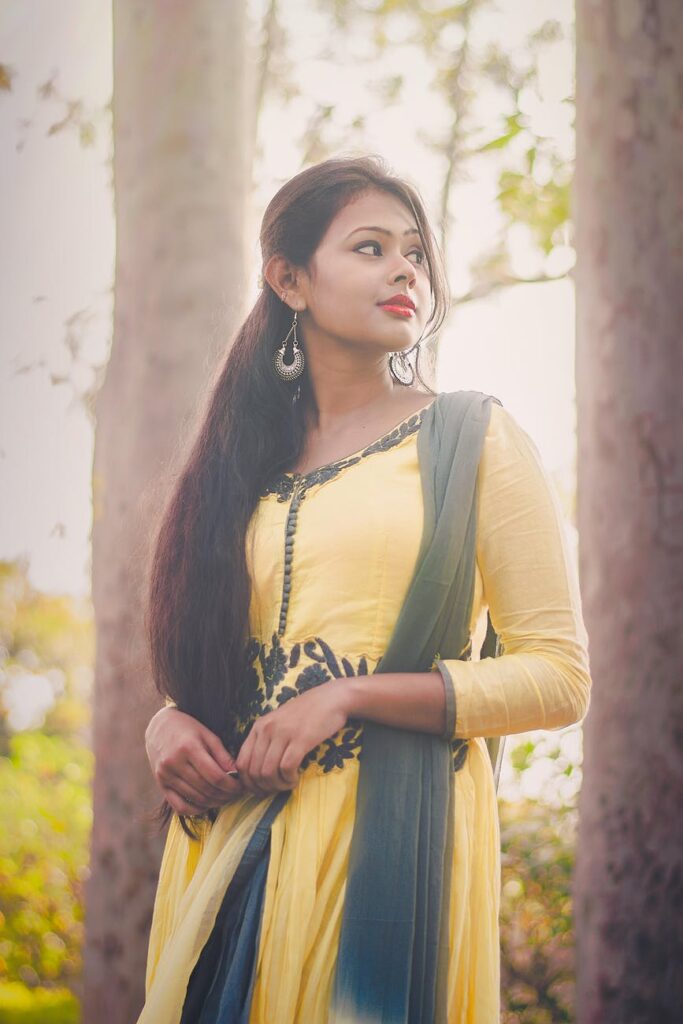 Tulip style Kurtis is one of the best choices if you are looking for sassy and adorable cotton Kurtis in the latest fashion trends. Also, the bright yellow color of the tulip style Kurti will be exquisite and beautiful for any girl. When styling this Kurti, it recommends to pair it with stiletto heels or flat toe sandals, stylish jewelry, and light makeup to rock the casual look of the Kurti.