In a nutshell, the wolf cut combines the mullet with the shag, two of the most fashionable hairstyles. The wolf haircut, which is assumed to have originated in South Korea, has wispy, wavy ends at the back and a tonne of thick, shaggy layers on top.
Can you rock this hairdo if you're daring enough? Browse through the most impressive instances of the wolf cut to find some inspiration.
1: Long Wavy Wolf Cut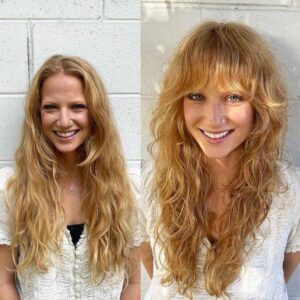 This subdued wolf cut is ideal for thick, coarse, naturally wavy hair. With only a little sea salt spray or curl-enhancing serum, it is simple to maintain and has plenty of volume and texture.
2: Wolf Cut for Medium Length Hair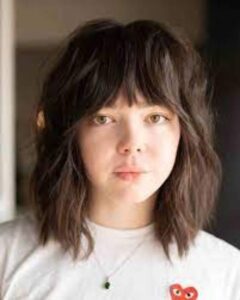 The most excellent option for straight, thicker hair is a combination of heavy, stacked fringe and deeply layered, mullet-like ends. Bright, fragmented highlights will give your hairdo dimension and movement while drawing attention to the cut's texture.
3.The Long Layered Wolf Cut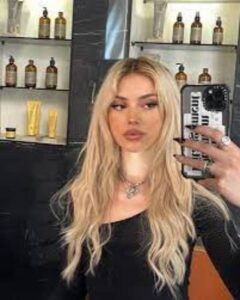 With its vibrant, rich purple hair colour, this long, densely layered style is our favourite wolf haircut trend. For the classic sloppy wolf haircut appearance, brush it up with a round brush and add some texturizing cream.
4: Short Wolf Haircut with Vibrant Color Bangs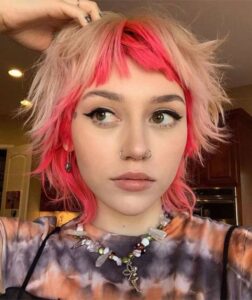 This shaggy wolf cut will offer your locks a new, contemporary contour since Bob is no longer a possibility. You're prepared for the new summer season if you ask your hairstylist for some colour accents to frame your face.
5.mullet wolf hairstyle with shaggy bangs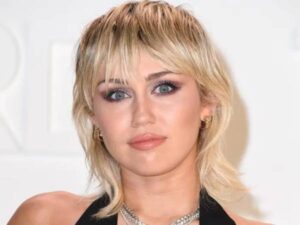 Give your fine hair some punch with this extremely bold wolf cut. You will get a lot of capacity and texture from it, which is perfect for naturally curly or permed hair. Dry your hair with a diffuser while applying some mousse or texturizing spray.
6: Curly Wolf Cut
This wolf-like curly hairstyle is perfect. We adore how the lightweight, textured ends contrast with the bouncy, voluminous top. This hairdo is ideal for curls because it is edgy yet straightforward.
7: A textured blonde wolf hairstyle
We suggest applying some volumizing mousse or spray and blow-drying your hair with your head downward to get this wolf-like, messy look. To highlight your natural texture, dust some root powder on.
8: A tapered wolf cut with striking colours
With the contrasting combination of silver and jet black hair colour, shorter layers on top and tapered wavy ends look great. If you have straight hair, use tongs or a flat iron to add some movement to your strands.
9: A brilliant, bright-ginger wolf cut
This wolf cut borrows more from the shag cut than the mullet and has thick, jagged layers and heavy curtain bangs. It looks perfect with the hair colour, which is a vivid scorched orange.
10: Super Shaggy Wolf Cut
Wolf cuts can have any hair length, but long hair appears particularly epic in this style. Longer layers and shaggy bangs create the ideal face framing and highlight your best features.