Fashion is something that changes from time to time. Not only is fashion something that can be applied to clothing, but fashion is also everywhere: what clothes you wear, what shoes you wear, what accessories you wear, what type of hairstyle you wear, and much more.Being a fashion designer opens up many possibilities. Being a fashion designer gives the individual a sense of creativity and innovation.
A fashion designer needs to be very specific when setting trends.Couture and new innovations that attract or entice people to dress can become a trend or fad around the world.
If you are a fashion designer, you have many professional opportunities. A graduate in fashion design has a wide choice. Here are the top 3 majors to choose from when you graduate in fashion design.
A graduate degree holder in fashion design must have the ability to recognize real fashion. Fashion sense to know what looks good on whom. Not all trends and fashions are suitable for everyone.
Body shape, face style, body shape, height, skin color, and many other factors play an important role in understanding what is right for you. Being a stylist is one of the most appropriate and difficult tasks that a fashion design graduate can perform.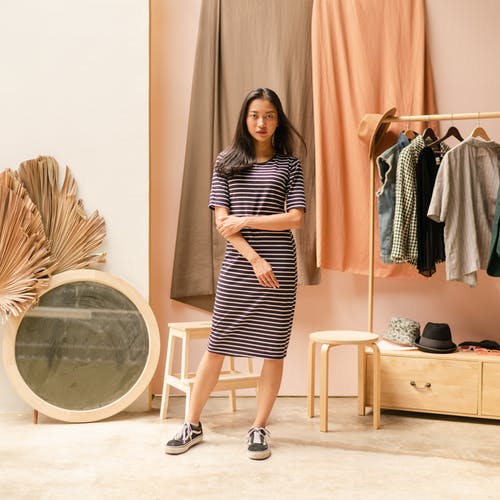 A stylist not only looks at the clothes that the individual should wear, a stylist tells him what hairstyle to wear, what accessories to wear, how to wear them in public.
A stylist is also required to organize events, weddings and parties while designing the look of brides and models.
Fashion blogger.
Having the right fashion information is what the fashion magazine looks for in its writers and bloggers. Fashion bloggers are hired by businesses, magazines, makeup artists, salons, and many more to write blogs for them that convince the reader to try their product or service.
You can also continue your career as a freelance fashion blogger.For example, fashion bloggers know that the Harley Quinn costume is all the rage right now. All you would see on these fashion blogs would be her costume.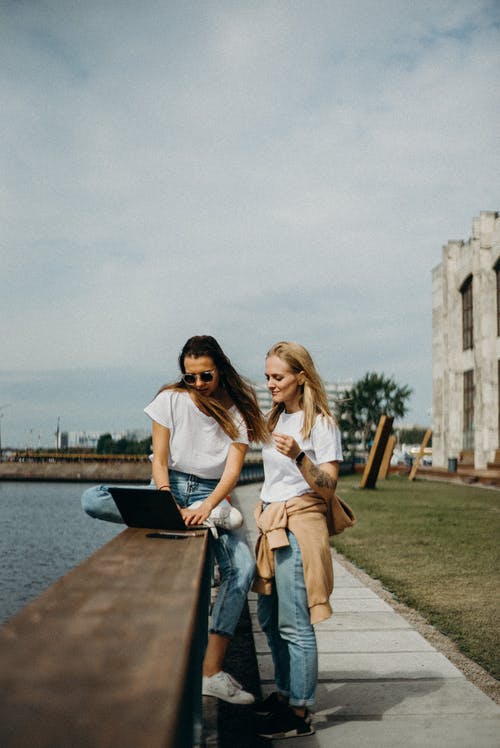 As a fashion blogger, you need to know about all the past, current and future fashion trends. Fashion blogs aren't just about the clothes people wear, they are also about the makeup, shoes and accessories that go with the outfit, creating an overall look for the individual. Fashion bloggers either prefer or criticize this look.
Also Read: How to Cut Your Own Hair In This Pandemic
Textile designer.
Obviously, a person who can benefit from the fashion design degree is supposed to be creative. A creative and innovative person would develop new attractive designs for textiles.
The textile industry is an industry that should not end before the end of time, as clothing must last forever and people are always looking for new and innovative designs for their outfit.
The job of a textile designer is to create attractive and innovative 2D models for clothing. This includes knitwear, knitting patterns, and even patterned fabrics.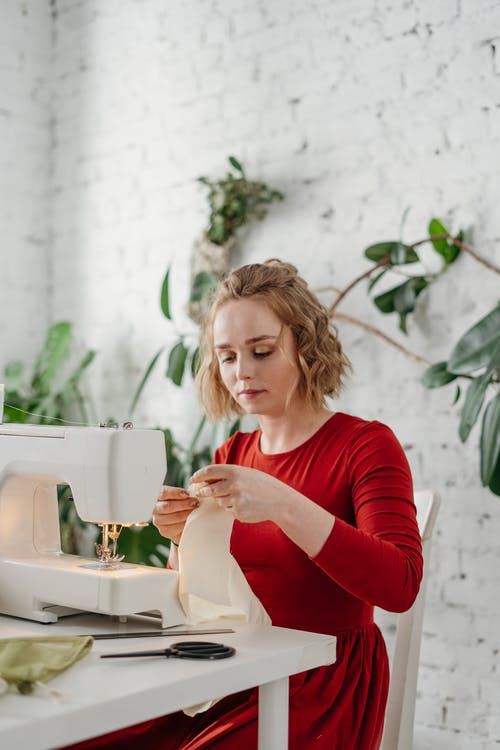 These fabrics can be used in many aspects such as curtains, rugs, clothing, interior design, and much more. Textile designers have the advantage of working both in industry and individually as freelancers. All you have to do is create unique and sophisticated designs. And sell them at the best price on the market.
Advances in technology have made the work of textile designers relatively easier. The factor that makes you a good textile designer is understanding what the demand is right now. And what the public wants to see in or around them.
Conclusion.
A degree in fashion design can open up many opportunities for a person who can pursue many fields. The advantage of this title is that a fashion designer can work for an organization or write for himself.
There are many more careers to choose from once you have a degree in fashion design. Being in this career is definitely a lot of money, but at the same time it is a lot of work. There may be times when your creation or innovation doesn't hit the market. And there may be times when people are willing to buy your creations.
Also Read: Men's Formal shirt colors