There are very few things in life that are as boring as pimples. This article will let you know how to remove pimple marks in natural methods and reduce the pimples. They show up just before big events and refuse to leave no matter how hard you try. And the worst thing about pimples is that they leave marks and how to get rid of pimple marks is a real struggle. Most people believe that all grain brands are the same and will go away on their own.
While investing in the right type of skincare products is extremely important in caring for acne-prone skin, there are things you can do to get rid of pimple marks quickly. One of the best tips anyone can give you to get rid of pimple marks is that you don't even think about touching a pimple. Touching a pimple may seem harmless, but it causes excessive trauma that worsens inflammation and leaves scars.
The best way to keep your skin free from pimple marks is to avoid rashes. So here's what you can do to treat pimple marks.
Home remedies to reduce pimple marks
Here are some of the most effective homemade face masks that help remove pimple marks to reveal flawless skin.
Tea tree oil
Tea tree oil has antibacterial properties, which makes tea tree oil an amazing remedy for acne and acne scars. This wonderful oil helps remove acne and helps remove pimple marks, thanks to its antimicrobial and anti-inflammatory properties.
Method
In a bowl, take a teaspoon of coconut oil.
Add few drops(2-3) of tea tree oil and mix well
Apply this mixture to your face every night before going to bed.
Leave it on overnight and wash it off with a mild cleanser in the morning.
POTATO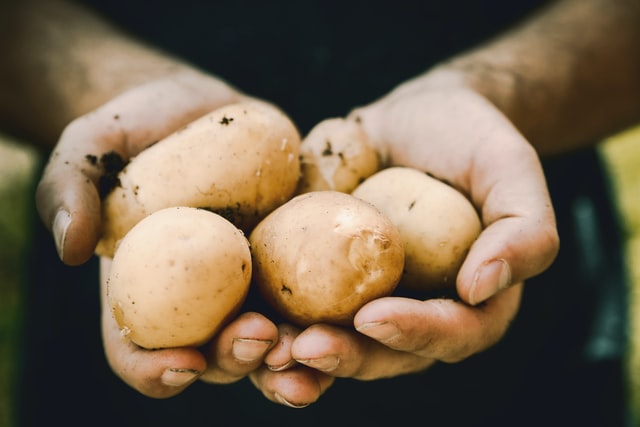 Potatoes are effective in treating any skin problem, as well as blemishes. They have excellent oil absorption quality and therefore help to control frequent breakouts.
Ingredients:
One raw potato
One teaspoon lemon juice
Water (to wash your face)
Method:
Take a container and grate a potato in it.
Squeeze the grated potato to remove the juice and add a few drops of lemon juice.
Add a little water, and then apply the mixture to your face.
Leave it on for 10-15 minutes and rinse your face with cold water.
Repeat the process every day.
HONEY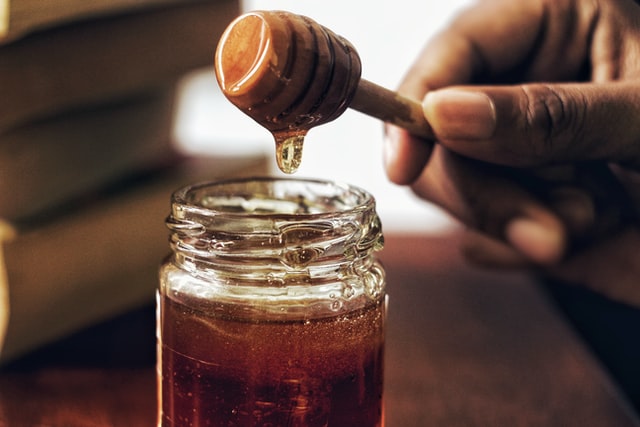 Honey contains natural antibiotics that kill the bacteria that cause acne. Apart from that, it also helps in erasing acne marks permanently. It is also antiseptic and therefore also helps in the healing process of the skin.
Ingredients
One tablespoon of honey
One teaspoon of lemon juice
Water (to wash your face)
Method:
Wash your face and pat dry.
Apply a thin layer of honey and let it dry for a while.
Then take a few drops of lemon and apply to the face.
Leave it on for 15-20 minutes.
Massage the skin with wet fingers for five minutes in circular motions.
Rinse with cold water and dry again.
Repeat until the problem is resolved from the root.
Simple ways to reduce pimple marks
If you have severe pimple marks, consulting a dermatologist and using the right type of product is extremely important if you don't want lasting damage. But the next tips will help you reduce pimple marks and acne scars effectively.
Avoid the sun
If you want to get rid of pimple marks faster, try to avoid the sun as much as you can. Being in the sun causes sun spots and pigmentation, and exposing pimple marks to the sun makes them darken even more. It also slows down the healing process of scars. But when you go out, don't forget to apply a generous amount of sunscreen to maximize skin protection.
Don't pop pimples
One of the worst things you can do to your face is pop those pimples. Popping or squeezing pimples is never a good idea. Biting into pimples irritates the skin and spreads germs, which means more pimples and more marks.
Use gentle products
To quickly recover from acne, it is important to avoid using anything harsh on your skin. It is best to avoid scrubs, strong soaps and creams. Do not irritate your skin with rough towels on your face, and do not overdo the application of acne scar medication as you expect faster results. If you're prone to acne, make sure your skin is always clean; use a salicylic acid-based facial cleanser, stay hydrated, and remove makeup before bed.
Conclusion
Dedicated dermatologist-recommended pimple and acne treatments and an effective CTM routine are essential to prevent breakouts, remove pimple marks, and achieve an overall flawless complexion. But many effective home remedies help heal and prevent acne, clear up pimple marks, and provide a flawless complexion. Using various natural ingredients like lemon, aloe vera, and neem helps reduce pimple marks over time. These remedies are not only safe, but they are also very effective if used diligently.
Also Read: How to cut curly hair: A complete guide